Event Details
Speaking Persuasively Not Abrasively - Employee Engagement and Team Building
Date:
September 16, 2015, 10:00am – 1:00pm
Organizer:
Location:

CSM Leonardtown (St. Mary's County)
22950 Hollywood Rd
Building C, Room 216
Leonardtown, MD 20650
(240) 725-5300

Price:

$17 HRASM Members; $22 Non-Members

Event Type:
iCal link
Presenters:
Paul McMurray, President at Insight Management Consulting
For more than 20 years, Paul McMurray has worked with organizations to help them transform their cultures so employees can openly discuss delicate issues and hold one another accountable. As a VitalSmarts Certified Master Trainer, Paul has an extensive background in training Crucial Conversations, Crucial Accountability and Influencer, and in certifying trainers of these programs. Since 2004, Paul has focused his organization's work on communications and leadership. He has had the opportunity to speak on and teach these concepts all over the world to all types of organizations from Dubai to Malaysia and Trinidad to Toronto.
Paul has 10 years of teaching in higher education, three years at Penn State University and seven years at Monroe Community College in Rochester, NY. He has a master's degree in Economics, is an executive coach and is working on his Ph.D. in Business Psychology.
Beth Rudy, Senior Consultant with Insight Management Consulting
Beth Rudy is an author, speaker, and senior consultant who engages, equips, and empowers others to take charge of their lives in ways that lead to greater health, fulfillment and personal happiness. Healthier, happier people positively impact organizations.
At Insight Management Consulting, Beth uses her 20 years experience working with large organizations to help promote and facilitate strategies that impact performance, improve productivity, and increase revenue. She's sought out for individual and team coaching, project planning, process implementation, relationship building, communication and leadership development.
Meeting Information:
It starts with a story. When we feel the need to push our ideas on others, it's generally because we believe we're right and everyone else is wrong. There's no need to expand the pool of meaning, because we own the pool. In this workshop participants will learn 5 dialogue skills that will invite others to share their view leading to improved relationships, respect, and results. Influential people use these skills to maximize candor, minimize defensiveness, and encourage dialogue.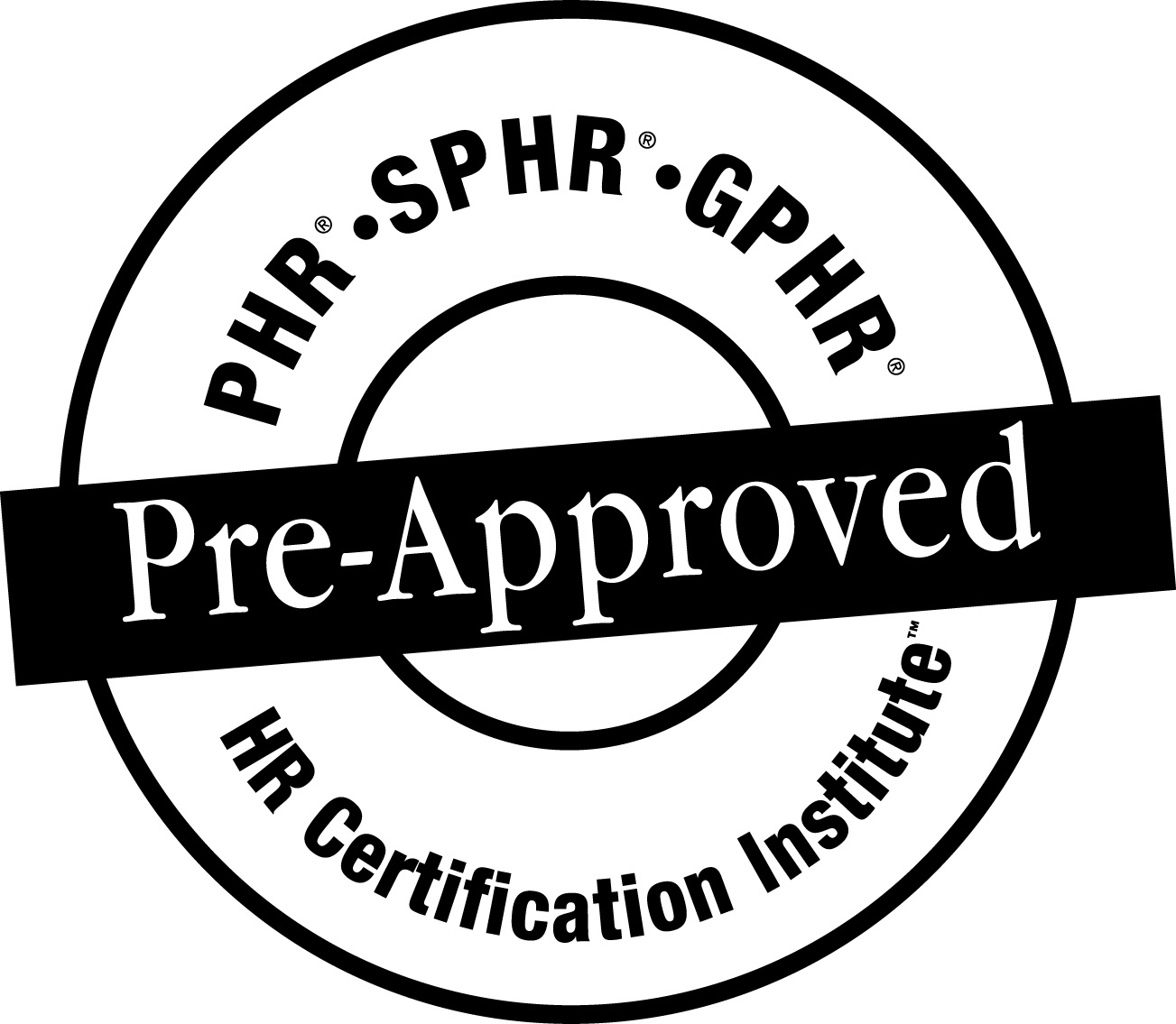 This meeting has been approved for
1.0 HR (General) recertification credits
toward PHR, SPHR, and GPHR recertification through the HR Certification Institute. The use of this seal is not an endorsement by the HR Certification Institute of the quality of the program. It means that this program has met the HR Certification Institute's criteria to be pre-approved for recertification credit. For more information about certification or recertification, please visit the HR Certification Institute website at
www.hrci.org
.

As a SHRM Preferred Provider, this meeting is
preapproved for recertification credits
for our recertifying certificants of the SHRM-CP or the SHRM-SCP credential
.
Lunch:
Lunch will consist of assorted sandwiches and fruits, pasta salad, and cookies. Refreshments will include bottled water and assorted canned beverages.
Registration Deadline: September 14, 2015 (Noon)
◊ Registration is Closed ◊
Tentative Agenda:
10:00 am – 10:30 am Registration
10:30 am – 11:00 am General Meeting
11:00 am – 12:00 pm Lunch
12:00 pm – 1:00 pm Presentation
Click HERE for directions