Event Details
Leading by Influence: How to Get Enthusiastic, Voluntary Cooperation Even If You Don't Have Authority
Date:
August 14, 2019, 8:00am – 12:00pm
Organizer:
Location:

American Legion
6265 Brandywine Rd
Hughesville, MD 20637

Price:

$40 HRASM Members** / $75 Non-HRASM Members

Event Type:
iCal link
TOPIC: "Leading by Influence: How to Get Enthusiastic, Voluntary Cooperation Even If You Don't Have Authority"
Description: As an HR professional, you are frequently expected to manage and obtain results from people and situations where you don't have traditional "do as I say" managerial authority. Learn how to quickly find the personal motivators for each person you meet and create customized win/win motivational sequences to give them what they want and get enthusiastic cooperation with your outcomes.
Objectives:
Get enthusiastic buy-in among internal and external stakeholders for HR initiatives by aligning your initiatives with their natural motivators.
Motivate staff and other stakeholders to enthusiastically support your vision and goals by customizing your approach without changing your goals.
Create win/win solutions to problems by uncovering shared objectives even when there don't appear to be any.
SPEAKER: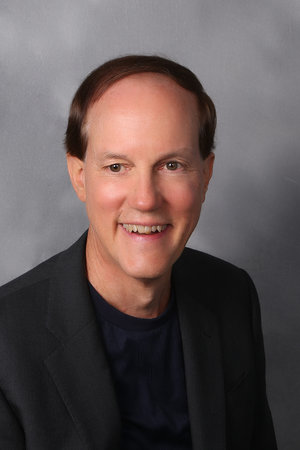 Paul Endress is an entrepreneur, best-selling author and nationally recognized expert in the science and strategy of effective workplace communication and leadership.
Paul is the architect of two pioneer products, Communication Styles 2.0™ and Communication Dynamix™, which individuals and organizations use to gain a competitive advantage in their businesses.
A captivating speaker, Paul has helped tens of thousands of business professionals become outstanding communicators through his coaching, consulting, seminars, speeches, and products.
TENTATIVE SCHEDULE:
7:30 am - 8:00 am Doors open, registration and breakfast
8:00 am - 8:30 am HRASM General Meeting
8:30 am - 11:30 am Speaker Presentation
HR CREDIT:
This meeting has been submitted for (3) recertification credits toward PHR, SPHR, and GPHR recertification through the HR Certification Institute. More information will be provided upon approval.
As a SHRM Preferred Provider, this meeting is submitted for (3) recertification credits for our recertifying professionals of the SHRM-CP or the SHRM-SCP credential.
**You must be a current active member to receive this price for the meeting. Your membership expiration date cannot be prior to the meeting date. Please login to your account to verify if your membership is current.
REGISTRATION DEADLINE: 12:00pm, August 12, 2019
Registration is now CLOSED
Any late registrations will be accepted at the door with the payment in hand (i.e. cash or check.)
Click HERE for Directions