Event Details
Cultivating a Positive, Productive Team
Date:
September 15, 2022, 8:00am – 11:30am
Organizer:

Heidi Wood, SHRM-CP, SPHR

Location:

Hilton Garden Inn
10385 O'Donnell Place
Waldorf, MD 20603

Price:

$40 Member, $50 Non-Member

Event Type:
iCal link
MEETING INFORMATION:
Agenda:
Registration, Breakfast: 8:00 am - 8:30 am
Breakfast menu: Seasonal fruit, fresh pastries, danishes, muffins, bagels & breads with a variety of regular, low fat and flavored cream cheeses, fruit preserves and butter, fluffy scrambled eggs, seasoned roasted red potatoes, honey baked apples and bacon. Coffee, hot tea, orange, apple and cranberry juices and water.
Speaker Presentation: 8:30 am - 11:30 am
Title: Cultivating a Positive, Productive Team
This interactive workshop will review the business impact of a positive work culture, create team vision & mission statements (telescope and microscope view), and share examples of how to make a 'great soup'. This "great soup" is a positive, energized and engaged work environment. The session will talk about how leaders set the example for their teams through transfer of belief and transparency.
Participants will learn how to deal with energy vampires & cultural voids by using proven methods such as love & accountability, gratitude and feeding the positive dog.
If you've ever wondered how to create a team that is connected, committed and communicating this workshop will show you how to achieve that using simple techniques. If you have ever felt like you or your team members were dipping "below the line" you will learn ways to bring everyone else up above that line. It's important to focus on one area for your business, culture or team and this workshop will gives you the tools to start knocking down that lead domino. Learning how to get your team clear on where you are going will help you get everyone rowing the boat in the right direction.
Presenter: Kris Quade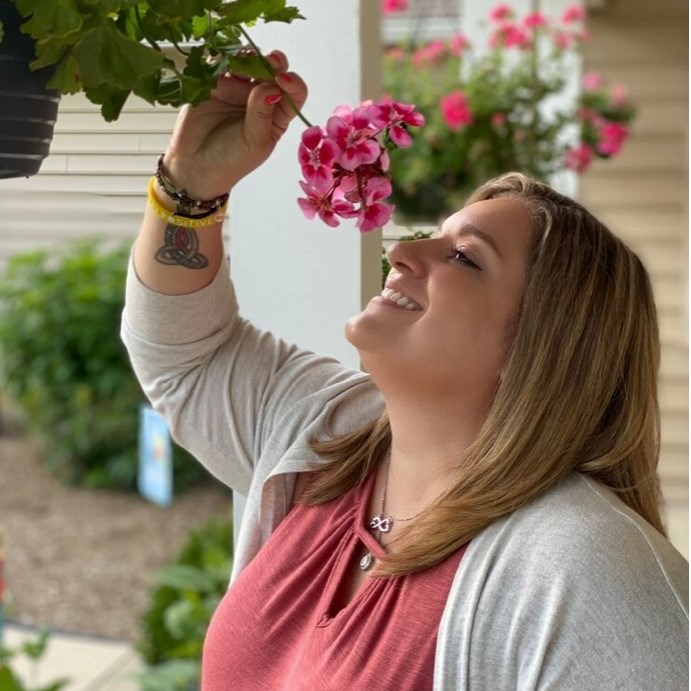 Kris is the Chief Energy Officer at CHUTES International. She works to promote a culture of caring, communication and continuous improvement within CHUTES. Her passion is helping companies create a positive culture where team members are connected, care about each other, the company and their customers. She is a student of Jon Gordon's work and has attended numerous seminars and trainings including The Power of Positive Leadership. Kris has also worked for the past 3 years with the CHUTES Lean Team on best practices on eliminating waste from systems and promoting positive solutions.
Kris also offers positive mindset coaching for individuals and teams. Visit her website www.krisquade.com for all coaching options. She also hosts a podcast with her husband entitled The Positivity Project with Kris & Mike where they discuss ways they are choosing to live an intentional and positive lifestyle. You can also hear how they deal with negativity and the inevitable stresses that come with life!
REGISTRATION DEADLINE: 09/12/2022
***APPROVED for 3 recertification credits for both HRCI and SHRM.***
REGISTRATION IS NOW CLOSED